{{Infobox }}
XTC are a post-punk/New Wave band that originated in Swindon, United Kingdom that were active live and in-studio between 1976 - 2005. Although often un-credited and under-rated, XTC are one of the most influential bands of all time and Gapehorner's favourite band. They have been the topic of several pranks to Revelation TV, including the first prank email sent to Revelation in May 2015, of the song Making Plans for Nigel that was the first video Gapehorner uploaded after his return to YouTube after 5 years. The band ended touring in 1982, due to Andy Partridge's stage fright. The band has always revolved around the main members, Andy Partridge, Colin Moulding, Dave Gregory and sometimes Terry Chambers.
XTC were created in 1976 when Moulding and Chambers joined forces with Partridge to create a band. They went through several different names, including The Helium Kidz and Star Park. When Barry Andrews joined shortly after, the band became XTC.
In 1977, XTC signed with Virgin Records. The band had several successes in the chart including Sgt. Rock (is Going to Help me), Senses Working Overtime, Making Plans for Nigel and Generals and Majors.
The band stopped touring in 1982 when Partridge suffered a mental breakdown on stage in Paris.
The band had another project, called the Dukes of Stratosphear that experimented with music in a 60s style. They thanked them for the lone of their guitars in one album.
XTC have been featured in several pranks to Revelation, including the first prank sent by Gapehorner after 5 years. This was the Making Plans for Nigel prank, sent to Simon Barret, about the Israeli football ban by FIFA. This would be the start of nearly non-stop pranks to Barret's show, Behind the Headlines for over 5 months.
Some other pranks include Gordon Pettie of Revelation TV reading out the lyrics to "Dear God", an anti-religion song, thinking it is a prayer from a viewer.
Andy Partridge has stated he has seen at least one of the pranks.
Link to Howard Conder of Revelation TV
Edit
In 1979, when XTC were starting to gain a following, they went on the radio show of John Peel impersonating him and denying that they were "1979's answer to the Barron Knights". Howard Conder was in Knights at the time as the drummer.
Gapehorner's Favourites
Edit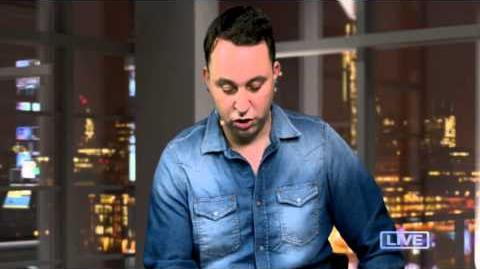 This section contains some of Gapehorner's favourite XTC songs. You should listen to them, go on do it now!
Easter Theatre (personal favourite)
On a final note, please go and listen to a band you may not have heard of. They are one of the greatest bands of all time and hugely influential. You're bound to find some songs you love.
Thanks.
Ad blocker interference detected!
Wikia is a free-to-use site that makes money from advertising. We have a modified experience for viewers using ad blockers

Wikia is not accessible if you've made further modifications. Remove the custom ad blocker rule(s) and the page will load as expected.